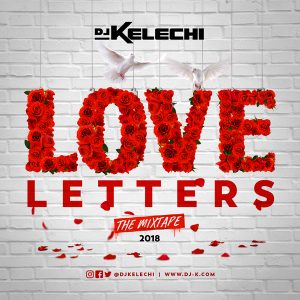 Every Valentines season there is no shortage of romantic music and content being released, but there is very little that has a biblical perspective. There isn't much stuff out there that encourages purity, marriage, selflessness and other Christian values.
As a youth leader, I know young people feel pressured to conform to the popular worldviews because all they see and hear in the media is in contrast to what the church is teaching. So this is my effort to make the Bible's teachings relevant to today, by putting together this mix of new urban music.
Love Letters 2018 is the latest instalment of my Valentines themed mixtapes.
Love Letters 2018 is 60 a min DJ mix of blazin' hot hip-hop & RnB tracks on the subject of love, relationships, sex and marriage, from a Biblical perspective.
This is the 5th instalment and this time it features music from NF, Lecrae, Chance the Rapper, Xavier Omär, Happi, J Vessel and more, plus quotes from Pastor Mike Todd.
Love Letters 2018 Mixtape is available to stream on mixcloud, soundcloud or as a free download
Now also on Spotify!
For the first time, I've created a Spotify playlist full of the types of tracks included on this mixtape series. I'll be updating it weekly so you don't have to wait until next Valentines to hear new, Christ centred, urban love songs!
Love Letters – Urban Christian Love. True Love Waits